Situated in the Askew Road neighbourhood, Cake Me Baby is home to some of the most delicious and creatively crafted cakes in London. Stepping into the shop you are hosted by the smell of freshly baked cakes, a welcoming greeting from a member of staff, and the fabulous residential dog. The store was opened in 2014 by Alessandra Estrada, lover of all things creative with a previous background working in fashion. As good as the cakes taste, Alessandra is possibly one of the biggest attractions in the store. Dressed in a boiler suit and wearing an encrypted cap, Alessandra does not follow the typical stereotype of women who like to bake. However, she exceeds all expectations and is adamant that she will never "do disney" because she "is not Walt" but she is happy to listen to ideas and create something special and original. Keen on originality, Alessandra and her team have tendency to create cakes that have never been seen before like a black wedding cake, and although this might sometimes attract the wrong press, the young cake boss has managed to create a niche in the market with Cake Me Baby.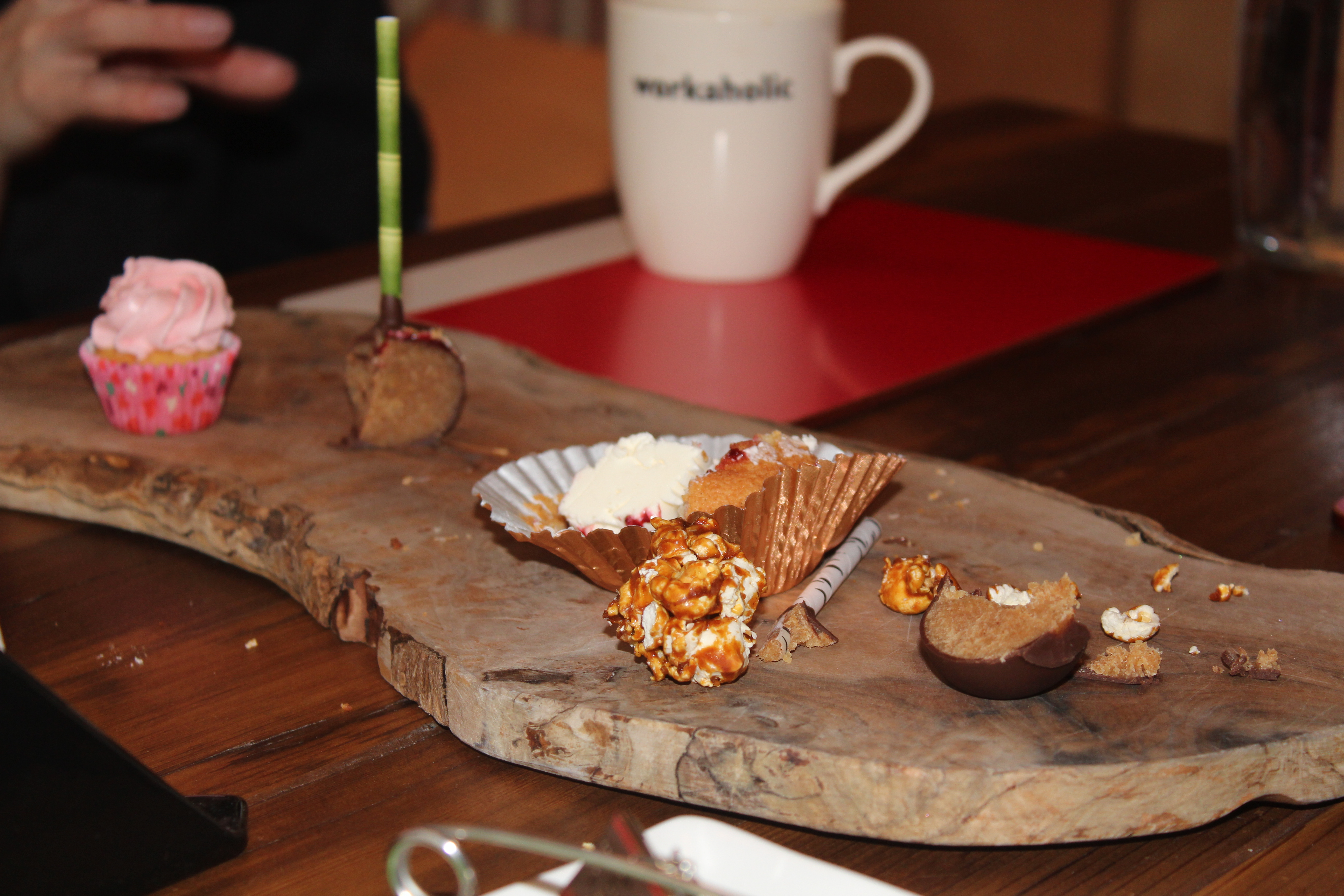 Having developed an intolerance for gluten, Alessandra noticed a gap in the market for gluten free baked goods which actually taste delicious, so Cake Me Baby specialises in delivering gluten-free and completely natural products without the "Saw-dust" taste. All the ingredients used to bake are fair trade and direct trade, and most or all are produced in Britain. In fact, some of the muffins have real flowers on them which are pesticide free and imported from Norfolk. All the produce is also seasonal, this provides a new taste for customers every season and also shows off the team at Cake Me Baby's ability to reshuffle and play around with new ingredients. All the more impressive is the eco-friendly attitude in the company, all waste product is recycled so that waste is kept to a minimal. One of the ways in which they achieve this is by creating Cake Lollipops and it works, they taste incredible and are especially favoured by children.
 Cake Me Baby is located on 163 Askew Rd, London W12 9AU, it is closed on Mondays but open to visitors till 6pm every other day. Go and meet the creative team and introduce yourself to a world of cakes you have never seen or tasted before.