In May, Aston Martin unveiled its latest masterpiece in the Grand Touring "DB" lineage: the DB12. This vehicle isn't just...
Lotus has revealed its groundbreaking Hyper-GT model, the Emeya. This four-door electric vehicle (EV) aims to redefine luxury and performance...
BMW has provided a tantalizing glimpse into its automotive future, unveiling the electric concept, BMW Vision Neue Klasse. This vision...
Bentley Mulliner, the epitome of Bentley's customisation division, has proudly showcased its newest creation – the Bentley Bentayga Extended Wheel...
Europe witnessed the grand entrance of the 2024 Tesla Model 3, presenting a refined exterior with an enhanced front, a...
Honda, looking back to its 1981 classic, the Motocompo, introduces its revamped electric avatar: the Motocompacto. Originally a compact, foldable...
Toyota Gazoo Racing celebrates a monumental achievement: the delivery of its 100th GR Supra GT4 race car. To mark the...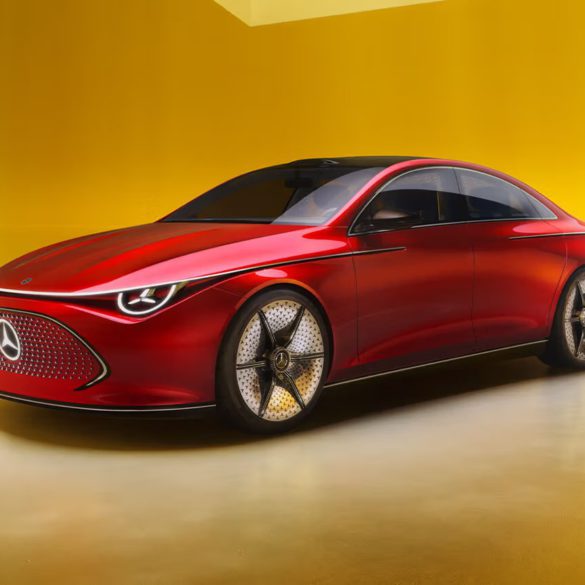 Unveiling at the IAA Mobility 2023 in Munich, Mercedes-Benz introduced its avant-garde, AI-enhanced, fully electric CLA Class concept. Outfitted with...
At IAA Mobility 2023 in Munich, Mercedes-Benz pulled the curtain back on its groundbreaking concept car, a fully electric, AI-enhanced,...
In a harmonious blend of heritage and modernity, Alfa Romeo rejuvenates the legendary 1967 33 Stradale, marking the brand's first...
In a groundbreaking move, Rolls-Royce debuts its inaugural two-seat vehicle, the La Rose Noire Droptail, as part of its Coachbuild...