G-SHOCK is ushering in its 40th anniversary with the introduction of the "CLEAR REMIX" series. At first sight, the "CLEAR REMIX" represents a nod to the past with minimalist, retro redesigns of G-SHOCK's most iconic models, including the reimagined DWE-5640RX-7, DW-6940RX-7, DW-5040RX-7, and GA-2140RX-7A. The series showcases a unique blend of transparent and mixed materials throughout the band, case, dial, LCD, and buttons, offering an intriguing glimpse at the shock-resistant mechanisms that have been the backbone of G-SHOCK since its inception in 1983.
Few watchmakers can compete with G-SHOCK's extensive catalogue of nearly invincible lifestyle, utility, and sports watches. As a tribute to 40 years of unique technology, G-SHOCK lifts the veil on new models that retrace the brand's renowned designs, including the debut DW-5000 model from 1983. In the years since, hybrid digital models such as the DW-5600, DW-6900, and the GA-2100 have cemented the brand's versatility through years of diverse collaborations and limited-edition releases.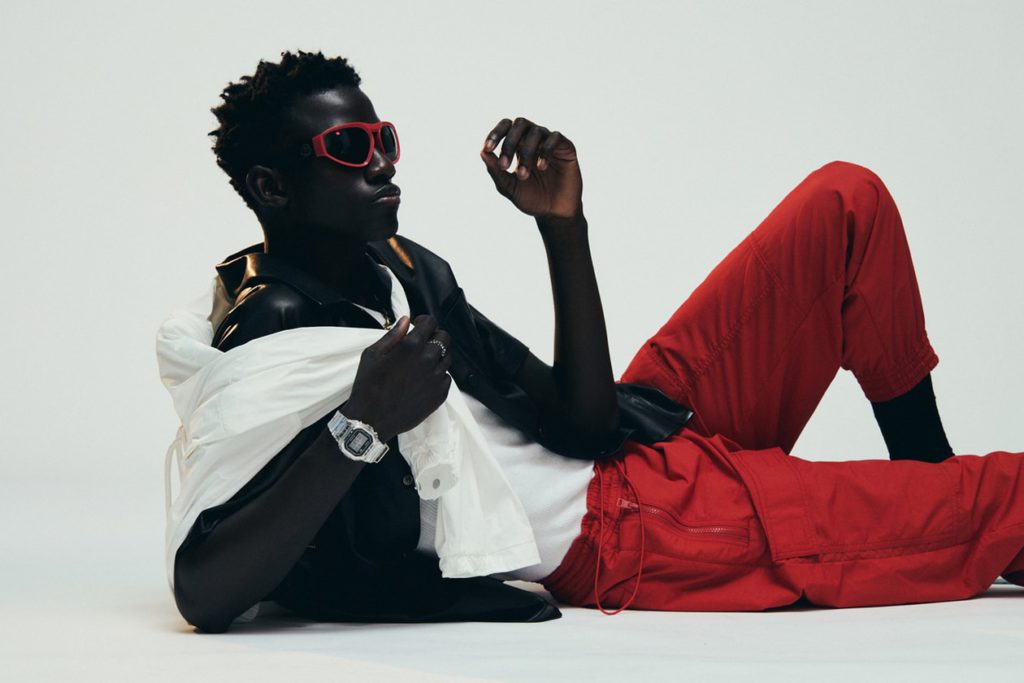 Consider the octagonal GA-2140RX-7A model, a shock-resistant specimen showcasing G-SHOCK's carbon core guard structure combined with see-through materials used for the dial, index marks, and dial ring. The dial's glass-like exterior reveals unique face molding and underlying components. This model is equipped with a double LED light and Super Illuminator at the face, world time in 31 zones, a 1/100-second stopwatch, a countdown timer, five daily alarms, and a full auto calendar. Other models like the compact DWE-5640RX-7, featuring a transparent dial and central case, and the DW-5040RX-7 with a clear LCD, echo the design principles of the series. All models in the series are shock-resistant and offer 200-meter water resistance.
Throughout the collection, the metal band loop and clasp are adorned with a commemorative four-star and "Since 1983" motif, as well as an Eric Haze-designed 40th-anniversary logo engraved on each model's case back. In a final touch of exclusivity, each watch comes in a custom-designed, limited-edition gift box with G-shaped inserts for a premium unboxing experience.
With the "CLEAR REMIX" series, G-SHOCK pays tribute to its heritage and reputation for rugged durability by returning to the essence of its core watch designs.
Explore the 40th anniversary "CLEAR REMIX" series on G-SHOCK's website and browse the brand's latest collections for more unique timepieces.